EXPERIENCED LAKE COUNTY, ILLINOIS JUVENILE DEFENSE ATTORNEYS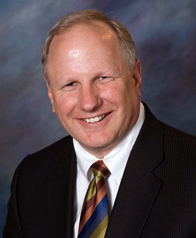 STEVE McCOLLUM WAS THE FORMER CHIEF OF THE JUVENILE DIVISION FOR THE LAKE COUNTY STATE'S ATTORNEY'S OFFICE
DANIEL HODGKINSON WAS A FORMER JUVENILE ASSISTANT STATE'S ATTORNEY AND HAS EXTENSIVE EXPERIENCE DEFENDING JUVENILES CHARGED WITH CRIMES IN LAKE COUNTY, ILLINOIS
GREG NIKITAS WAS A FORMER JUVENILE ASSISTANT STATE'S ATTORNEY AND HAS EXTENSIVE EXPERIENCE IN JUVENILE DELINQUENCY CASES AS A DEFENSE ATTORNEY
EXPERIENCE IN APPEALS OF INDICATED FINDINGS OF NEGLECT OR ABUSE BY THE ILLINOIS DEPARTMENT OF CHILDREN AND FAMILY SERVICES (DCFS)
DEFENSE OF UNLAWFUL POSSESSION OR CONSUMPTION OF ALCOHOL BY MINOR CHARGES
STEVE McCOLLUM WAS THE FORMER PRESIDENT OF THE LAKE COUNTY BAR ASSOCIATION AND FORMER CHAIR OF THE CRIMINAL LAW COMMITTEE
DANIEL HODGKINSON IS VICE PRESIDENT AND A MEMBER OF THE LAKE COUNTY BAR ASSOCIATION'S BOARD OF DIRECTORS
GREG NIKITAS HAS DEFENDED JUVENILES CHARGED WITH CRIMES FOR OVER 22 YEARS
EXTENSIVE EXPERIENCE DEFENDING ALLEGATIONS OF ABUSE AND NEGLECT CASES
ALL ATTORNEYS ARE MEMBERS OF THE LAKE COUNTY BAR ASSOCIATION, ILLINOIS STATE BAR ASSOCIATION, AND THE JEFFERSON INN OF COURT
---
IN JUVENILE COURT YOU NEED A LAWYER WITH SPECIFIC JUVENILE COURT EXPERIENCE
There is nothing more difficult than having your child charged or investigated for the commission of a crime. Juvenile Law is an area with specialized rules and procedures. Many lawyers, even lawyers who handle adult criminal cases, don't have the necessary background and experience to successfully defend juvenile delinquency petitions. When a child under the age of 18 years old is charged with a felony (or under 17 years old on a misdemeanor offense), the court proceedings are controlled by the Illinois Juvenile Court Act. This set of statutes is extensive and contains many provisions that an experienced juvenile trial attorney can use to successfully defend your son or daughter.
Steve McCollum, Dan Hodgkinson and Greg Nikitas have many years of experience, both defending and prosecuting juvenile court cases. Steve was previously the Chief of the Juvenile Trial Division of the Lake County State's Attorney's Office. Dan and Greg were Assistant State's Attorneys in the Juvenile Trial Division of the Lake County State's Attorney's office where they prosecuted serious juvenile offenses.
As the supervisor of all Juvenile prosecutors and the division that handles all juvenile prosecutions, Steve McCollum became extremely familiar with all parts of the Lake County Juvenile Court system, including the Juvenile Court Services Department, the Illinois Department of Children and Family Services, and the staff of the Juvenile Intake and Detention facility.
Since leaving the Lake County State's Attorney's Office, Steve McCollum has maintained an extensive practice defending children and teenagers charged with criminal offenses in Lake County Juvenile Court which is located in Vernon Hills, Illinois. Steve McCollum has successfully defended minors charged with Battery, Criminal Damage to Property, Residential Burglary, Child Pornography, Aggravated Criminal Sexual Abuse, Criminal Sexual Assault, Criminal Trespass, Unlawful Possession of Controlled Substance or Cannabis (marijuana), vandalism, and many other offenses. His knowledge of the juvenile court system in Lake County has been instrumental in ensuring that his clients make it through the investigation by police officers either without Juvenile Court involvement, or if their case is prosecuted in Juvenile Court, without any long-term or permanent damage to their lives.
While defending cases Steve McCollum met and tried cases against an attorney who quickly gained a reputation as one of the best trial attorneys in the State's Attorney's office -- Dan Hodgkinson. Dan gained a reputation in the Lake County court system as an extremely skilled, competent prosecutor who tried many felony, DUI, domestic violence, and juvenile cases. It was Steve's knowledge of Dan's skill level, reputation, and experience that caused him to ask Dan to join his law practice while Dan was then handling juvenile court cases for the State's Attorney. Since then, Dan has shown that he is among the best trial attorneys with special skills in handling juvenile court matters. Dan Hodgkinson's skills and knowledge of the juvenile court system combines with Steve McCollum's many years of experience for a winning, effective combination to protect your son or daughter when they are charged with a juvenile court petition.
Beginning in 2023, Greg Nikitas merged his law practice of over 22 years with Steve and Dan to form McCollum Hodgkinson & Nikitas. The new law firm brings a combination of experience, legal knowledge, and trial skills which is unmatched by any other Lake County Law office.
And that is the bottom line -- making sure your son or daughter gets through this without damaging his or her future prospects of living a successful life.
It is essential that your lawyer first know how to keep a case from getting to Juvenile Court where possible. If that isn't possible, your lawyer needs to know all the participants in Lake County's juvenile court, and the many specialized programs and procedures used by that court. Attorneys who don't regularly practice in the Lake County Juvenile Court can be at an extreme disadvantage. McCollum Hodgkinson & Nikitas has many pending cases in the Lake County Juvenile Court system. The defense of a minor in Lake County Juvenile Court is a specialized area of practice that is very different than adult criminal court. Unfortunately, there are many attorneys who appear in Juvenile Court without having the background and experience necessary to competently defend a Juvenile Court case. The attorney you choose to represent your son or daughter should be a lawyer with that specialized experience.
The difference between adult criminal court and Juvenile Court can best be illustrated by reviewing the many specialized rules and procedures in the Illinois Juvenile Court Act. While some cases involving minors, such as ordinance violations for Unlawful Possession or Consumption of Alcohol by a Minor, may be heard in Lake County Branch Courts along with adult cases, most cases involving minors will be heard in Juvenile Court in Vernon Hills, Illinois. Most lawyers who practice in adult criminal courts will not have the necessary background and experience to effectively defend your son or daughter in a Juvenile Delinquency case because the laws, procedures and court personnel are different in these cases than in adult criminal cases. To properly defend a Minor charged in Juvenile Court, it is necessary that your attorney know the local court rules, the different resources and agencies that are only available in the juvenile court system, and the personnel and procedures used by the Lake County Juvenile Court.
The Lake County Juvenile Court facility is located approximately two miles South of Illinois Route 60 on Illinois Route 21 in Vernon Hills, Illinois. The two Courts at this location handle three types of cases: juveniles charged with crimes (Juvenile Delinquency cases), adults accused of abusing or neglecting their children (Juvenile Abuse and Neglect cases), and Termination of Parental Rights cases.
All of the attorneys at McCollum Hodgkinson & Nikitas have children, and they understand the importance of effectively defending a minor charged with an offense.
We pride ourselves on understanding and caring, knowing that the future of a young person's life is at stake.
If your son or daughter has received a summons for Juvenile Court, or has been placed in the Lake County Juvenile Detention Center, or is being investigated by the police for a possible criminal offense, please call the McCollum Hodgkinson & Nikitas at
847-662-2474
. There is no fee for the initial consultation and we accept all major credit cards. Thank you.
ABOUT JUVENILE PETITIONS FOR ADJUDICATION OF WARDSHIP - MINORS CHARGED WITH CRIMES
The Illinois Juvenile Court Act of 1987 (705 ILCS 405/1-1 et seq) codifies specialized rules for Juvenile Delinquency Cases. These rules are different than those which apply to adult offenders.

The Juvenile Court has jurisdiction and control over any person charged with a criminal offense who is under 17 years of age (except for certain statutory exceptions for extremely serious offenses committed by a person 15 years of age or older). There are special rules that apply to Juvenile cases concerning confidentiality, pretrial procedures, procedures and rights at trial, sentencing, registration as a sex offender, and other critical areas.

Parents of Juveniles charged with a crime are required to hire an attorney to represent their child if they can afford to do so. If they seek the Public Defender, and can show that they are financially unable to hire an attorney, the Court will generally charge fees for the Public Defender's representation of their child.

Steve McCollum and Dan Hodgkinson experience as a juvenile court prosecutors included trials of sex cases, burglary, criminal damage to property, theft, reckless homicide, robbery, armed robbery, assault, battery, aggravated battery, unlawful use of weapons, and other offenses. In addition, Steve prosecuted a double First Degree Murder case of a 16 year old who was prosecuted as an adult.

As defense attorneys, Steve McCollum and Dan Hodgkinson have defended all types of Juvenile Delinquency cases. Those cases have included charges of Aggravated Criminal Sexual Assault, Aggravated Criminal Sexual Abuse, Burglary, Arson, Theft, Robbery, Child Pornography, Domestic Battery, Aggravated Battery, Unlawful Use of Weapons, Armed Violence, Criminal Damage to Property (vandalism), Involuntary Manslaughter, and other cases.

It is important to note that many people are under the false impression that Juvenile Court cases cannot result in long-term problems for the minor charged. That is untrue. Not only do all Juvenile criminal cases hold the possibility of a sentence to the Illinois Department of Juvenile Justice (prison for minors), in certain instances the Juvenile will be required to give DNA samples to be kept in a criminal database. In addition, Juvenile Sex Offenders are required to register as a sex offender in the town where they live, the town where they attend school, and the town where they work.
The attorneys at McCollum Hodgkinson, PC strongly believe that young people who are charged with crimes should be treated differently than adults. We have successfully fought cases where Juveniles have been charged with sex offenses, preventing them from having to register as sex offenders. We do everything possible to protect his Juvenile clients from having any long-term effects that might cripple their chances to lead successful, productive lives as adults. With two attorneys with extensive experience in Lake County Juvenile Court, we can help your child through a difficult time.
---
JUVENILE CASES OF ABUSE OR NEGLECT
In addition to Juvenile Delinquency cases, the Lake County Juvenile Court also hears cases involving petitions against parents or guardians for alleged abuse or neglect of their children. These cases will usually be accompanied by a finding of abuse or neglect by the Illinois Department of Children and Family Services, known as DCFS. These cases require an understanding of both the Juvenile Court Act provisions concerning abuse and/or neglect AND the rules and regulations of DCFS.
Generally, DCFS will initiate an investigation of the alleged abuse or neglect.

They may seek to place your child in "protective custody", which will cause a Juvenile Court case to be initiated by the Lake County State's Attorney.

The Court will then conduct a "shelter care hearing" during which the Judge will determine whether your child must live outside of your home. If DCFS finds that there is credible evidence of abuse or neglect, they will issue an "indicated finding" of abuse or neglect.
Your first step is to find a lawyer who has extensive experience handling both Juvenile Court cases involving neglect or abuse allegations and appeals of DCFS findings. If the Juvenile Court case is lost, the corresponding Appeal of the Indicated Finding of abuse or neglect cannot proceed.
Steve McCollum previously handled many neglect and abuse cases both as a prosecutor and a defense attorney. In addition, this office regularly handles appeals of indicated findings of abuse or neglect before the Administrative Law Judge appointed by the Illinois Department of Children and Family Services. If you need an attorney for this type of case, please call our office to discuss whether we can help you through this difficult situation.

McCollum Hodgkinson, P.C.
415 Washington Street, Suite 103
Waukegan, Illinois 60085

Ph.: (847) 662-2474
Fax: (847) 360-9100

---
---
Steve McCollum and Dan Hodgkinson are well respected Lake County, Illinois criminal defense and juvenile defense lawyers, with over 40 years of combined experience as a prosecutor and defense attorney representing both adult and juvenile clients concerning cases throughout Northeastern Illinois, including the cities of Antioch, Barrington, Buffalo Grove, Deerfield, Fox Lake, Grayslake, Gurnee, Highwood, Highland Park, Lake Villa, Lake Bluff, Lake Forest, Lake Zurich, Libertyville, Lincolnshire, Lindenhurst, Long Grove, Mundelein, Round Lake Area, Spring Grove, Vernon Hills, Wauconda, Waukegan, Zion, and all other areas of Lake County, Illinois in the areas of felony and misdemeanor criminal defense, DUI defense, and Juvenile Law.
---